Electricians in Hondo, TX, Castroville, TX and Medina County Texas are not all the same. An experienced electrician, who will treat you like family, is only a phone call away. Call Zerr Electric and you have an electrician you can count on for life. Contact us today. Call (830)423-4942 and schedule an appointment. Zerr Electric is an experienced electrical contractor. We are licensed, bonded and insured.
Zerr Electric Inc. is a full service electrical contractor dedicated to our clients satisfaction and safety. We provide outstanding service at a competitive price whether a small service call or a 17,000 sq. ft. house.
Workmanship.
We require our technicians to uphold a high degree of professionalism.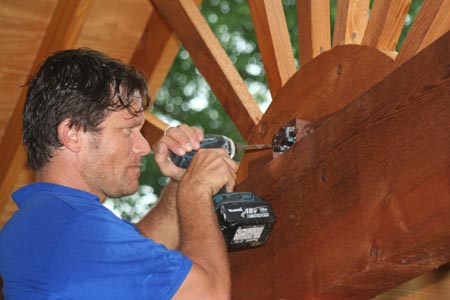 Strict quality control guidelines ensure the high quality of our work, each of our personnel take ownership of the project to make sure our clients will be proud of the work that was done and be visually pleasing to their guests.
We endeavor to always perform our work in a timely manner. We are also very flexible, we understand that at times what we envisioned is not always what was designed. We do not have a change order charge, we only do an offset for time and material.
Our Commitment to Your Safety.
There is a feeling among some that Electrical codes are put into place to slow down productivity or force the installation of costly devices thereby increasing the cost of the project. This is fallacious thinking. The National Electric Code has been established to protect the public not to pad some manufacturers pocket, events occur that were not foreseen and people were endangered. Zerr Electric committed to your safety and protection.
Worry free electricians in Medina County - Hondo, TX - Castroville, TX - Uvalde, TX
And many other Texas Cities - See Coverage Map.